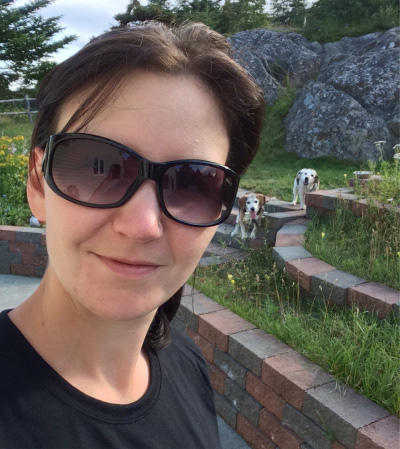 Graphic designer based in Newfoundland & Labrador, Canada.
I like creating digital solutions with versatile designs. When I am not designing, I am outdoors! You could find me spending time in my garden, hiking, or cycling.
I collect retro video games.
I'm a part-time student studying Web Design
Space travel fascinates me.
I'm a highly skilled introverter.
I have a rescue beagle.

I'm terrified of spiders.
I like restoring furniture, when time permits.